According to Google, these are the top ten Nigerian YouTube stars for 2016. These stars have made a name for themselves on YouTube from varying fields, ranging from entertainment and comedy to make-up tutorials and lifestyle vlogs.
1. Emmanuella Samuel
Popularly known as Emmanuella, she is the six-year-old comedienne of the MarkAngel comedy series. Currently, Emmanuella is really popular with over 280 thousand subscribers and views regularly exceeding 3 million. And that is not even her real face o.
2. Toke Makinwa
Toke Makinwa is an on air personality and also a presenter with Rhythm 93.7, where she co-presents the Morning Drive show. However, she also has a YouTube vlog series called, 'Toke Moments' with over thirty-two thousand subscribers. She talks about everything from make-up, to lifestyle and relationship issues, and does it in an honest, fun way.
3. Akah Nnani
Nnani is popular for his YouTube channel on which he gives commentary on social issues and does really funny celebrity impersonations. The channel is 'Akah's Bants'.

4. Yemisi Odusanya / SisiYemmie
Possibly my favourite lifestyle personality, 'Sisi Yemmie' holds twenty three thousand subscribers spell bound on her YouTube Channel, where she regularly shows them what it means to be a wife, mother and working woman in Lagos, Nigeria.
5. Osagie Alonge
I have known Osagie Alonge for a bit. Fun fact- he started out as a rapper. Now he does a great job of keeping us up with pop culture with frank (and sometimes unpopular) analysis. His show is called, 'Facts Only'.


6. Adanna Ohakim Steinacker
The daughter of former Imo State Governor, Ihedi Ohakim. Adanna who started vlogging while dating (now husband) David Steinacker. Their life as a (bi-racial) couple and now, her life as a mum and in Ireland make for unique and great content which has grown her viewer base.
7. Ikenna Azuike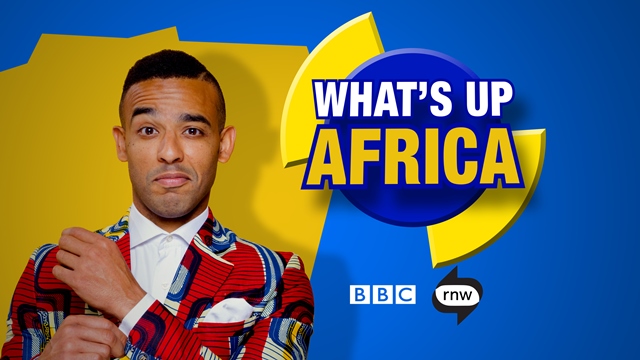 Ikenna Azuike is a Nigerian-British lawyer, whose YouTube channel is called: What's up Africa. He offers a unique and humorous take on Africa and the latest issues surrounding the continent. Using quirky and hilarious videos, his YouTube channel with over sixteen thousand subscribers has earned him a place on BBC Focus Africa.
8. Patricia Bright
Patricia Bright is one of the queens of YouTube channels on beauty and fashion tips. With an amazing 876,000 subscribers, she has truly carved a niche for herself in beauty tips, tricks and hacks. She offers all this with just the right dose of charm.
9. Chidinma Umeh
Chidinma runs the YouTube channel named: ThatIgboChick and beauty is her forte. A lot of people obviously believe she has what it takes, as she has two million views on her channel.
10. Kunle Idowu / "Frank Donga"
Kunle Idowu is so popular, yet not with his real name. Many know him as Frank Donga. And if young Emmanuella is the queen of comedy, Kunle is the king on YouTube. He rose to fame on GTBank's Ndani TV, starring in the online comedy series The Interview. Frank Donga was nominated at the 2016 Africa Magic Viewer's Choice Awards.