Congratulations are in order for the Nigerian U-23 team! Their road to the bronze medal was not easy but thanks to goals from Sadiq Umar, and from Aminu Umar, the team went past Honduras to win the bronze medal.
I mean the Nigerian contingent really had it rough this year. First, they found it difficult to get the needed transport fare to Brazil with most athletes resorting to opening Gofundme accounts. Then to make matters worse, the Football team was stranded a day to their first game and had to play 6 hours after landing ( and the wrong anthem was played for them)
And who can forget walking past in tracksuits because the official kits did not make it down in time??!
So while we may only have bronze, we can say we got it against all odds.
It is one of the reasons Japanese surgeon Katsuya Takasu promised to give the team cash gifts if they won a medal.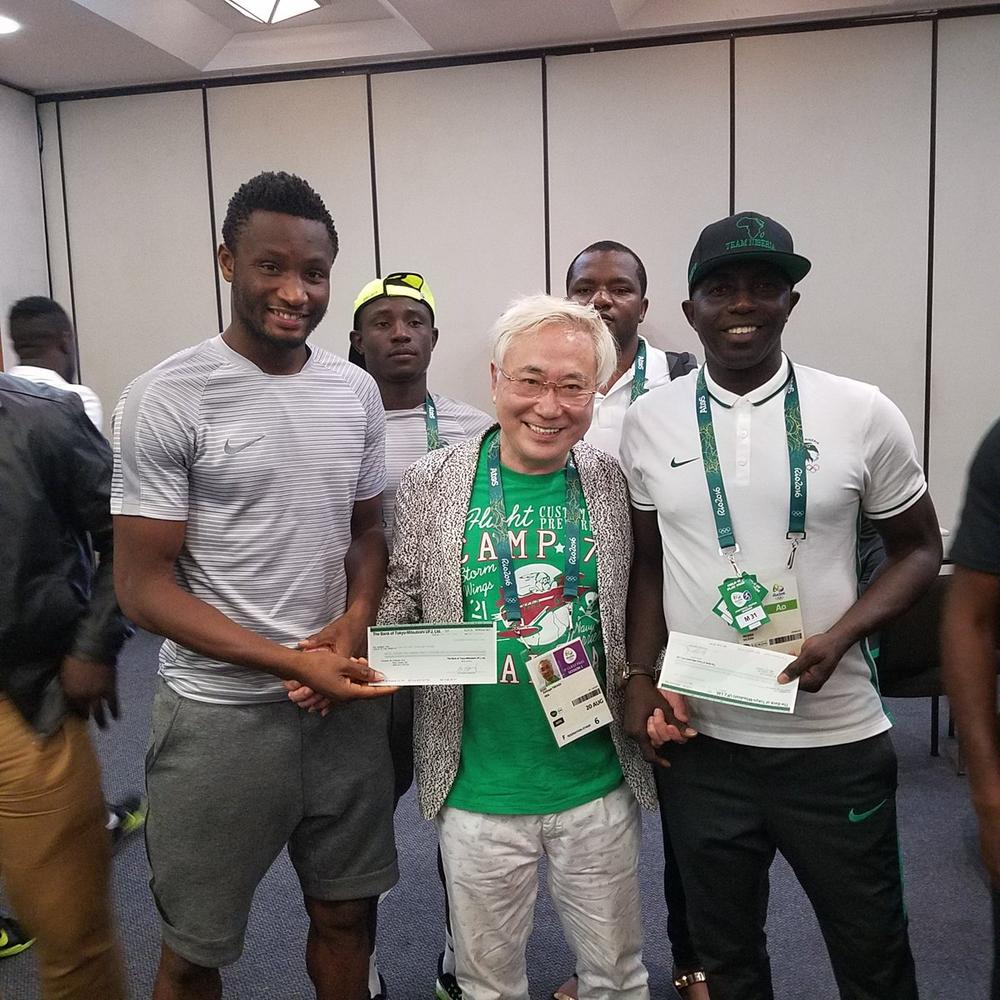 Takasu is a member of Japan Medical Association, Japan Society of Aesthetic Surgery, Japanese Association of Cosmetic Surgeons, Japan Society of Plastic and Reconstructive Surgery, and American Academy of Cosmetic Surgery amongst others.
He was appointed as a visiting professor of cosmetic surgery at Showa University School of Medicine in 2011.
He is also in the Guinness Book of Records for the most golf holes played by a pair in 12 hours cart.
I'm off to critically examine my family tree as i am sure he is my grandpa!